2021 CMSBA Canada Spring Training Session
The CMSBA Spring Training Session is on June 7 & 8, 2021 from 1 – 5 pm on both days!
About this event
The Canadian MSB Association Spring Training Session is back! The spring training session will take place over two half days and will give you a chance to learn and find out what is new in the industry while learning new subjects that will help your business from the comfort of your home! Our platform will also provide you with a chance to network with your peers online.
The Agenda – Day 1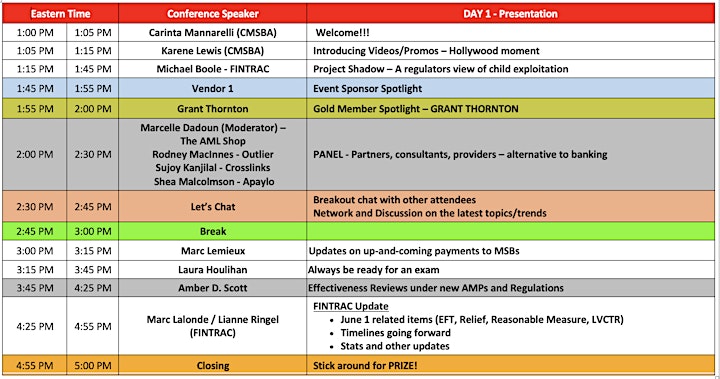 The Agenda – Day 2